Latest News
£18,500 Raised for RNLI with Ruth Jones & HRT
Date Posted: 24 November 2016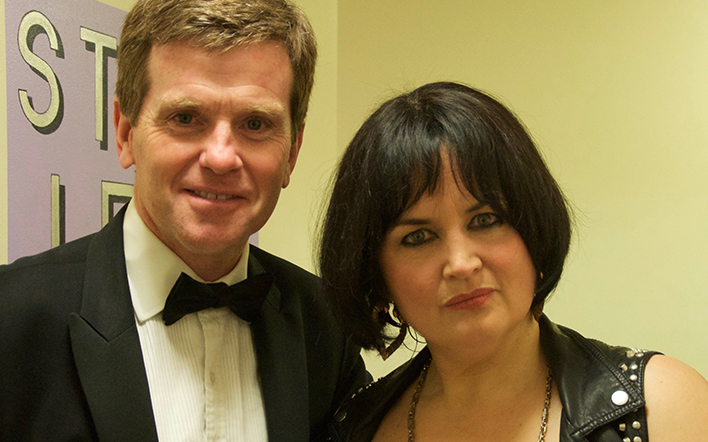 Herbert R Thomas was delighted to be associated with RNLI Porthcawl, at The Royal Pavilion in Porthcawl on Friday the 18th November.
Gavin & Stacey's very own – Ruth "Nessa" Jones & friends hosted the tremendously successful charity event, raising money for the RNLI Lifeboats. Ruth had the support of her good friends and Gavin & Stacey co-star, - Rob "Uncle Bryn" Brydon, as well as Bonnie Tyler and Only Men Aloud.
An auction was held, which included a wide variety of items, with our very own Andrew Thomas - Senior Director of Herbert R Thomas as auctioneer. £8,500 was raised from the auction. The total raised on the evening was £18,500.
Ruth said, "Andrew -gavel- Thomas. What a class act. His highly impressive auctioneering skills took the whole evening into another league, and it was his panache and persuasion that made the bids go higher and higher, raising a fabulous amount for the charity. Thanks Andrew. You totally rock!"
Andrew Says "Herbert R Thomas was incredibly proud to be part of a superb and worthy evening. I'm very pleased that we were able to raise such a large amount for the Royal National Lifeboat Institution. I would also like to thank our host for the evening - Ruth Jones, who made the night memorable for all."