Latest News
Top tips for finding your dream home
Date Posted: 31 May 2022
Buying a home is one of the biggest financial decisions you'll make in your life, and one you hopefully won't be making very often! Therefore, it's worth putting in the time and research to ensure you choose your perfect home that's right for you and your future.
Our handy guide will highlight the key aspects you'll want to consider whilst looking at homes to help you find your perfect property.
Location, location, location
Before you start viewing properties, you'll need to identify what area it is you want to live in. This might seem obvious, but there's lot to consider, the community you choose to live in is equally as important as the property you'll end up buying!
For most, budget will be the main factor in deciding where they want to buy, but as well as budget it's important to consider:
The setting – do you want to live in the city, or more suburban in a town, or go rural?
What your commute will look like (if you're not still WFH).
Proximity to local amenities such as shops, restaurants and cafes.
Quality of schools in the area if you have children, or are planning to have them in the future.
Parks and green spaces close by.
Plan for the long term
If you're a first time buyer who might be moving on in a couple of years, planning for the long term is less important to you. However most buyers are hoping to spend several years in their homes, so it's important to factor time into your decision. Ideally you want to 'future-proof' your purchase, so you don't end up having to move unnecessarily.
When you're looking at buying a property…
Ensure it's got enough space for you to grow into, most people find they need more space the longer they live somewhere!
If you're planning on having children, or having more children, are you looking at homes with enough bedrooms, and a garden? Living in a penthouse flat might not matter to you before having children, but trying to navigate the stairs with a pram might prove impossible!
What future potential does the house have? Could you build into the loft or extend?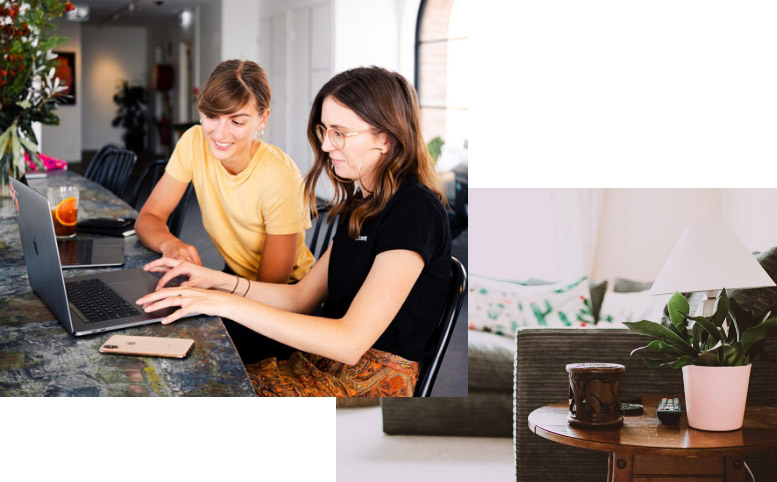 Think about the trade-offs
Unless you get really lucky (we've seen it happen more than once!), you'll likely have to compromise at points. For example:
Being next to a road can reduce prices, but if the noise doesn't bother you then it can be an opportunity.
Many people don't want to live next to a school because of the noise, but if you're always at work or out during school hours, it won't matter to you.
People will often spend more to get a garden, which makes sense if you have pets and/or children, however if you don't feel you need one then you can put that money towards something else.
Focus on the un-changeables
Make sure you work out what can and can't be changed in your potential future home.
You can change the colour scheme easily, but you won't be able to increase the square footage without massive work.
Ugly features might decrease the value but they can often be removed fairly easily.
Is there room for future development in the property? Could you add a loft extension or create a shed-office in your garden?
Learn everything you can about the property
Once you've got your eye on a property, it's time to roll up your sleeves and learn everything there is to learn about it.
Utilise your HRT agent! Ask us lots of questions (remember, there's no such thing as a stupid question), the more detailed the better.
When you go to view a property, take time to check the rooms are big enough, there's lots of natural light, you get signal on your phone, no signs of damp as well as checking the electrics, windows, heating and roof.
Ask the neighbours. Knock on your potential neighbours doors and ask them what they think of the area. Plus you already get to know them before moving in!
Remember, looking for a property should be an exciting time, and our agents are here to support you with any questions you might have.
Are you interested in selling your property?
Contact us for a free market appraisal →