Latest News
Top 10 Things Homebuyers Look For in a Property in 2023
Date Posted: 28 February 2023
As a homebuyer, you want to make sure that the property you purchase checks all the right boxes, whatever those are for you!
From location to square footage, there are plenty of factors to consider. However, when it comes to the features that potential buyers are looking for in a property, some things stand out more than others! Here are the top 10 things that homebuyers are looking for in a property in 2023, based on recent trends and studies.
1. Garages with extra storage space
Storage space is always at a premium, so it's no surprise that potential buyers are looking for garages that offer extra storage space. This is especially true for families with children, who need a place to store sports equipment, bicycles, and other outdoor gear.
2. Open floor plan
Gone are the days of compartmentalised rooms and closed-off spaces. Today's homebuyers are looking for open floor plans that allow for better flow and communication between rooms. An open floor plan makes it easier to entertain guests, keep an eye on children, and enjoy the natural light that flows throughout the space.
3. Home offices
With more people working remotely, having a dedicated home office is more important than ever. Buyers are looking for properties that offer a separate space for a home office, whether it's a spare room, a converted attic or basement, or a small nook in a larger room. A dedicated home office can make it easier to focus on work and be more productive.
4. Walk-in pantry
A walk-in pantry is a dream come true for home cooks and foodies alike. It's a place to store dry goods, canned goods, and other essentials, keeping them organised and easily accessible. A walk-in pantry can also help save space in the kitchen, allowing for more counter and cabinet space for other kitchen essentials.
5. Modern kitchens
We firmly believe that the kitchen is the heart of the home, and homebuyers are looking for modern kitchens with all the latest amenities. This includes high-end appliances, plenty of counter space, and storage for pots, pans, and other kitchen tools. A modern kitchen can make meal prep and cooking easier and more enjoyable!
6. Outdoor patios
Outdoor living spaces are more important than ever, and now we're entering into warmer weather, homebuyers are looking for properties that offer a private outdoor patio. This is a place to relax, entertain guests, and enjoy the fresh air and sunshine. It can also add value to a property, making it more attractive to potential buyers in the future.
7. Energy efficiency
Homebuyers are increasingly concerned with energy efficiency and sustainability. They're looking for properties that offer energy-efficient appliances, windows, and insulation, as well as other sustainable features like solar panels. These features can not only help reduce energy bills but also help reduce a property's carbon footprint.
8. Island Kitchens
Island kitchens are a popular trend, especially in modern homes. They provide extra counter space for meal prep and cooking, as well as a place to sit and enjoy a quick meal or a cheeky midnight snack. An island kitchen can also serve as a focal point for the room, adding style and sophistication to the space. Island kitchens also offer additional storage space, with cabinets and drawers built into the island. This is especially useful in open-concept homes where storage can be limited.
In addition to their functional benefits, island kitchens also have aesthetic appeal. They can be designed in a variety of styles, from modern to traditional, to complement the overall design of the home. Some homeowners choose to add a statement light fixture above the island to add an extra touch of style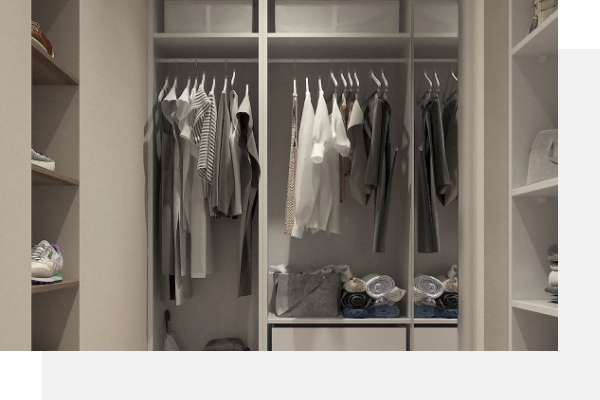 9. Walk-in wardrobes
Having a spacious and well-organised wardrobe is essential, and homebuyers are looking for properties that offer walk-in wardrobes. A walk-in wardrobe provides plenty of space for clothing, shoes, and accessories, as well as a place to get dressed and ready for the day ahead.
10. Hardwood flooring
Finally, homebuyers are looking for properties with hardwood flooring. They are durable, easy to clean, and add warmth and character to a home and are also versatile, and able to match a variety of different interior design styles.
From storage space to energy efficiency to modern kitchens, these features can make a property more attractive and valuable to potential buyers. If you're thinking about buying or selling a property, keep these features in mind to help make the most informed decision possible!
At HRT, we understand the importance of finding the right property that meets your needs and wants. Our experienced agents can help guide you through the buying or selling process and answer any questions you may have.
Contact us today to learn more about how we can help you find your dream home.