The Cardiff Office
We opened our Cardiff office in 2019, marking an exciting new chapter for Herbert R Thomas as we expanded into the capital city to further develop the busy commercial department. Since then we've entered into an exciting partnership with Rawlins and Madley on 1st February 2023. Jeremy and Paul have joined HRT as consultants, and we're looking forward to the opportunities this will present for both our client bases.
Our experienced Cardiff team, now including Jeremy and Paul from Rawlins and Madley, are all RICS Registered Valuers, are recognised on the valuation panels for Barclays, Handelsbanken, Principality Building Society, Valuation Audit Services UK Ltd, Shawbrook Bank Limited, Appraisers (UK) Ltd, Monmouthshire Building Society and Swansea Building Society.
We've also been involved in the promotion of a number of significant development sites across South Wales, combining our longstanding tradition of representing landowners in this area with the current appetite in the market for development.
Find out more about our services and case studies to date

Our Cardiff Office is located at 11-12 Jellicoe Court, Atlantic Wharf, Cardiff, CF10 4AJ
Call us on 02922 671 555
Our Commercial Services
Herbert R Thomas Commercial Department provides a dedicated professional service covering a full range of property in the following broad sectors.
Our Commercial Services Professional Services
---
Our Cardiff Team
---
James Mordecai
Bsc (Hons), MRICS
Director
James joined Herbert R Thomas in 2007 as a Commercial Surveyor. A former pupil of Cowbridge Comprehensive School, he graduated from The Royal Agricultural College, Cirencester with a honors degree in Property Agency and Marketing and qualified as a Member of The Royal Institution of Chartered Surveyors in June 2010. James was appointed Partner in 2014. James heads up the Commercial Department and is involved in all aspects of commercial agency which includes acquisitions and disposals of Industrial, Retail and Office property together with Development land. James is a RICS Registered Valuer and is active on Principality Building Society, HSBC and Handelsbanken valuation panels.
01446 776385 / 02922 671555
jamesmordecai@hrt.uk.com
---
Matthew Wright
LL.B9 MSc (Surv.), MRICS
Director
Matthew joined Herbert R Thomas as a Director in 2018 having previously spent 6 years with an international property consultancy. A former pupil of Llantwit Major School, Matthew graduated from Cardiff University in 2007 with a degree in Law and Politics before obtaining a Masters of Science in Surveying from Reading University. He heads up our professional valuation team, based at our Cardiff office.
A chartered surveyor and RICS Registered valuer, Matthew has a broad range of experience having acted on some of the most prestigious property schemes in Wales. He has over 12 years' experience in the Welsh property market and has worked in the commercial, residential and development sectors. Amongst the private and public sector clients that he has acted on behalf of are Welsh Government, Cardiff Council, Natwest, Royal Bank of Scotland, Principality Building Society, Barclays Bank, Aldermore and HSBC.
02922 6715555
matthewwright@hrt.uk.com
---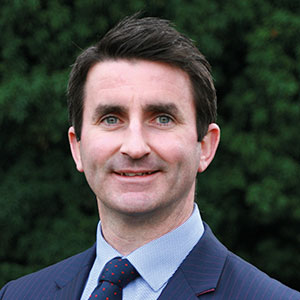 Gavin Rees
MNAEA
Director
Gavin joined Herbert R Thomas in early 2004 and became an equity partner in 2008. Raised on a working dairy farm in Pembrokeshire, Gavin stated his estate agency 1998 with a leading independent agency in the County. He then moved to Cardiff and managed branches for a nation corporate agency for a couple of years prior to starting with Herbert R. Thomas. Gavin is a member of the National Association of Estate Agents and is responsible for the smooth running of the residential sales departments. During his time with the company Gavin has worked in each of our offices and having sold properties from St. Davids to Welsh Newton Common, it has given him an unrivalled knowledge of the whole South Wales property market
07834 621157
gavinrees@hrt.uk.com
---
W. Peter Davies
Dip VEM, MRICS
Senior Surveyor
Peter is a Chartered Surveyor having qualified in 1980. He has over 39 years' experience in commercial property throughout Wales and the South West. Peter joined Herbert R Thomas in October 2017 as a consultant having previously been senior partner in Burnett Davies, Chartered Surveyors. Peter is an RICS Registered Valuer and undertakes commercial valuations for secured lending purposes. Whilst covering all property types he specialises in doctors and dental surgeries, and trade related valuations.
02922 671555
peterdavies@hrt.uk.com
---
Jeanette Brown
Valuation Administrator
Jeanette has 38 years' experience as an administrator having over 13 years' experience in the South Wales property market. Prior to that she spent 25 years with solicitors in Swansea, London and Cardiff. Jeanette has a great deal of office experience and enjoys putting her organisational skills to use. Jeanette joined Herbert R Thomas in October 2017.
02922 671555
jeanettebrown@hrt.uk.com
---
Anna Cheney
BA (Hons), MTP, MRTPI
Town & Country Planning
Anna deals with all aspects of town and country planning at the practice. With over 12 years experience gained from both the private and public sectors she understands the system from a policy and commercial perspective allowing her to provide up to date pragmatic and realistic advice. Her experience covers both the English and Welsh planning systems through a range of individual landowners seeking permission for a single dwelling to large bluechip organisations progressing office schemes in excess of 500,000 sq ft. Anna is a chartered member of the RTPI and provides a full range of planning services in all development sectors.
01446 772911
annacheney@hrt.uk.com
---
Paul WS Madley
FRICS
Consultant
Educated at the Cathedral School, Llandaff and Sherborne School, Dorset Paul graduated from The Royal Agricultural College, Cirencester in 1981 and qualified as a Chartered Surveyor in 1983. He became a Fellow of the RICS in 1994. A second generation Chartered Surveyor he has followed in his late father's footsteps who established the well-respected estate agency practice of Lucas and Madley in the 1950's. The majority of his professional life has been spent in South Wales and prior to setting up Rawlins and Madley worked with Cooke & Arkwright in their Cardiff, Bridgend, Swansea and Pembroke offices. A keen sportsman in his playing days with St Fagans Cricket Club and Llandaff Rugby Club.
07855 776753
paulmadley@hrt.uk.com
---
Jeremy Rawlins
FRICS
Consultant
Educated at the Cathedral School, Llandaff, Jeremy went on to Hurstpierpoint College Sussex, before graduating from the Royal Agricultural College, Cirencester in 1977 and qualifying as a Chartered Surveyor in 1981. Jeremy became a Fellow of the Institution in 1988 and served on the RICS Governing Council for many years. In June 2009 Jeremy was the first recipient of the Robert Knight Award, which recognises a Chartered Surveyor who has made an outstanding contribution to the world of property in Wales and the Chartered Surveying profession. Jeremy was a partner in the firm of Cooke & Arkwright prior to the sale to Black Horse Agencies, and ran the South Wales Land Department for BHA up to the buy back in 1991. He enjoys playing golf and cricket and lives in the Vale of Glamorgan.
07855 776752
jeremyrawlins@hrt.uk.com
---